2015 Rabies Clinics
Frederick County Health Dept.
(for dogs, cats and ferrets 3 months of age or older) Cost: $8 per animal
May 15, 4:00 - 7:00 p.m.
Farm & Home Service
Brunswick
August 27, 5:00 - 8:00 p.m.
Ballenger Creek Park
June 11, 5:00 - 8:00 p.m.
Thurmont Community Park
September 3, 5:00 - 8:00 p.m.
Thurmont Community Park
Frederick County Health Department - (301) 600-1717)
---
Frederick County Humane Society
(for dogs and cats)
Rabies Cost: $8 per animal
Microchip Cost: $25 per animal
Quick Fix For Cats
Spring 2015
The Frederick County Humane Society sponsors the Quick Fix for Cats clinics twice a year, once in February and again in September. Pricing for clients is $25 per neuter, $35 per spay, and $15 per rabies vaccination if needed.
Current information for Spring Quick Fix for Cats can be found HERE.


Our Sponsors: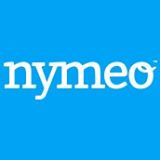 Want our Newsletter?
Charity Raffles Home to Save Homeless Animals
HART for Animals, located in Garrett County, Maryland, is raising funds to raise the roof of the HART Adoption Wing by raffling a house and 18 other cash prizes as part of their "Forever Home" fundraiser. In July 2014, HART was awarded a $250,000 grant by the Appalachian Regional Commission, with matching funds to be provided jointly by Garrett County and private donations. The raffle is expected to raise $125,000 towards the construction, from the sale of the 4,000 tickets for a grand prize of a single-family Cape Cod home in Thurmont, Maryland, or 18 cash prizes including the first prize of $5,000. For more infomation go to www.harthomeraffle.org , or call (301) 387-7729.
---
| | |
| --- | --- |
| Rate us HERE! | How are we doing? Your feedback is important to us, so please share your experience and rate us as a non profit. |
---
Doggie Playdown

At Stillpoint Farm!

Saturday, March 28th from 1:00 to 6:00pm, join us at Milkhouse Brewery for a fun day of play with your dogs! They are located at 8253 Dollyhyde Rd, Mt Airy, MD.

This fun day if free, come out and enjoy the Appalachian Air Canines Demonstration and meet dogs from local rescues who are looking for a family to love them! If you bring pet food for our Pet Food Bank you will recieve a free Milkhouse Brewery bumper sticker!

---

The Frederick County Humane Society together with the Virginia-Maryland Dog Magazine have partnered together to help the K9 officers in Frederick County. More information can be found on our UnsungK9Heroes page, or get a flyer here .

What is AmazonSmile?

AmazonSmile is a simple and automatic way for you to support the Frederick County Humane Society every time you shop, at no cost to you.

When you shop at smile.amazon.com, you'll find the exact same low prices, vast selection and convenient shopping experience as Amazon.com, with the added bonus that Amazon will donate a portion of the purchase price to your favorite charitable organization. Click on the Get started button above to enroll now!

---

The Frederick County Humane Society cordially invites you to participate in this year's Tails on Trails being held at Utica District Park in Frederick on Saturday, May 9, 2015. This event is a collaborative effort between the Frederick County Parks and Recreation and the Frederick County Humane Society. It is a celebration of fitness, fun and Fido. Whether you walk it or jog it, with a dog or without, this event is all about fun!
Office Hours:
Tuesday through Friday 9:00a.m. to 4:00 p.m. *
Saturday 9:00 a.m. to 1:00 p.m.

* We are off-site at times for events, please call to be sure we will be in the office.

The Frederick County Humane Society
550 Highland Street, Suite 200
Frederick, MD 21701
Tel: 301-694-8300
Fax: 301-694-8305
Visitor