A Maryland Coalition of Animal Rescues
The Mid-Maryland Petapalooza is a coalition of area Rescues dedicated to improving and supporting animal welfare in Maryland. Our team is are represented by six organizations from our area. Each organization enhances our abilities to understand, and respond to the needs of our area.
Website: www.mid-marylandpetapalooza.com
Foxie G Foundation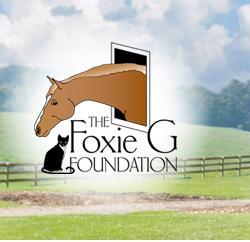 On September 14, 2012, The Foxie G Foundation was established to honor the memory and enjoyment of life of a phenomenal racehorse named Foxie G. We have received our approval determination letter from the IRS and are no longer in pending status. This 501(c)(3) corporation provides rescue, rehabilitation and rehoming for Thoroughbreds, whether off the track or not. Through a permanent retirement and adoption program these horses are given the opportunity to find new homes and often a new career.
Horses coming into our adoption program are evaluated, given time to let down or have their injuries heal before being placed in a permanent home. Any horse adopted out by The Foxie G Foundation, can return to our farm at any time, for any reason.
In addition to the horses, felines could not be forgotten. The need for low cost spay/neuter, TNR and adoption programs has increased substantially with the economy and rise in outdoor and feral cat populations. Through public education, affordable veterinary services and matching cats and kittens with forever homes, The Foxie G Foundation can have a direct hand in offering a positive solution to a rapidly growing issue.
Email: whinnywhiskers@thefixiegfoundation.org
Website: http://www.thefoxiegfoundation.org
Telephone: Laurie Calhoun 301-667-2553, or Nicole Ausherman 301-748-6020
Frederick County Humane Society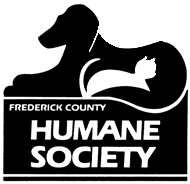 Friends for Life Cat Rescue

Friends For Life cats are cared for in foster homes until their adoption. Some are with us for weeks, others for years. It is our goal to place cats as quickly as possible into a loving family. Unfortunately, because some animals are scared, stressed, older, or may not do well at open houses or in cages, they may live the rest of their lives in foster care or in a shelter environment. We believe that we have a lifelong obligation to every animal that enters our rescue and we care for each pet as if it were our own.
Email: friendsforlifecatresue@gmail.com
Website: friendsforlifecatrescue
Friends of Montgomery County Animals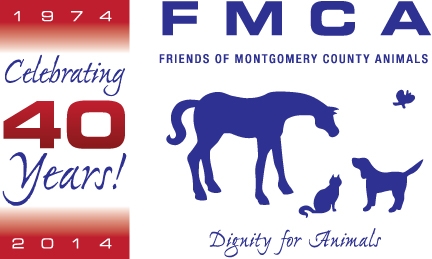 Since 1974 our 501(c)(3) non-profit has been devoted to making a difference for animals in our community and beyond. FMCA is funded solely by community donations and operated by dedicated volunteers. Every donation counts and makes a difference for the animals FMCA helps. We invite you to browse the information provided on our web site where our shared vision puts the human in humane. The animals thank you for your much needed support!
Email: info@fmca.org
Website: http://www.fmca.org
Address: P.O. Box 386, Germantown, MD 20875
Lonely Hearts Animal Rescue

Lonely Hearts Animal Rescue is a small, non-profit (501c3) rescue group made up of a network of foster homes located in Maryland. We are a small, non profit (501c3) rescue group made up of a network of foster homes located in Maryland, Virginia, West Virginia, and Pennsylvania. At this time, we do not have a facility. All of our pets are fostered in comfortable homes with volunteer foster families. We can adopt out of state but you must be able to personally pick up your adopted dog.
Email: lonelyhearts@comcast.net
Website: www.lonelyheartsanimalrescue.org
Address: PO Box 312 Frederick, Maryland 21705
Tip Me Frederic, Inc.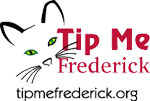 Our purpose at Tip Me is to provide low cost spay/neuter and vaccines for stray and feral cats. We will provide ongoing medical care, which will include updated vaccines, emergency and sick care. We will help individuals learn how to manage a colony of outdoor cats by providing food, water and shelter.
Eventually, we would like to provide adoption services for lost, abandoned and tame cats; teaching individuals how to tame feral kittens. Also in the future, we would like to provide help and support in re-homing colonies that are losing their home or in dangerous situations by working with farms and businesses; showing them the advantages of keeping outdoor colony cats.
Tip Me Frederick, Inc. is a 501c3 nonprofit organization.
Website: www.tipmefrederick.org
Address: 10425 Daysville Road, Walkersville, MD 21793
Telephone: (301) 845-1061