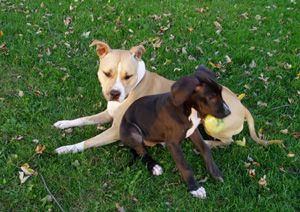 No gift is too small, and most gifts are tax deductible under IRS guidelines. As a non-profit, 501(C)3 organization, we rely on donations, grants, membership and volunteers to keep our operations and programs running smoothly.

The FCHS is exempt from the payment of Federal income tax under the provision of Section 501 (c)(3) of the Internal Revenue Code.
By Mail
To donate by check or credit card, please call our office to give us your donation. Thank you for your gift to the animals! Our mailing address is:

Frederick County Humane Society
P.O. Box 3185
Frederick MD 21705-3185

On Line
We can accept on-line payments through Network for Good. This will accept major credit cards, and will automatically email your receipt.
Corporate Giving
Consider selecting the Frederick County Humane Society as a charity of choice at your business this year. We would be glad to make a presentation to you and/or your employees to tell you more about our organization. It's also a wonderful way for your employees to learn about ways they can become involved as members and volunteers of the FCHS.
Planned Giving - Bequests
A bequest to the Frederick County Humane Society will help guarantee that our spay/neuter programs, emergency medical assistance and many other ways to help animals will continue to exist for many years to come.

Through a planned gift, you may be able to increase your current income or provide additional retirement income, while reducing or avoiding income, estate and capital gains taxes. It is important to explore your options so that both you and the FCHS receive the full benefit of a planned gift.

The FCHS has a fund with the Community Foundation of Frederick County for individuals desirous of donating a portion of their estate to a local humane organization.

For more information about the Frederick County Humane Society Fund or to discuss other planned giving opportunities for the FCHS, please contact Director Connie Graf at 301-694-8300, ext. 202.
A copy of the current financial statement of Frederick County Humane Society is available by writing P.O. Box 3185, Frederick, MD 21705-3185 or by calling (301) 694-8300. Documents and information submitted under the Maryland Solicitation Act are also available, for the cost of postage and copies, from the Maryland Secretary of State, State House, Annapolis, MD 21401, (410) 974-5534.