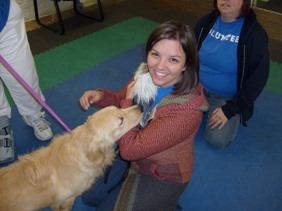 For more than 100 years, the Frederick County Humane Society's mission of compassion for animals and their families have been supported by people just like you. The demand for our programs grows every year while the resources available to us do not.

One of the many ways you can help is to become a member of the Frederick County Humane Society now and help the residents of Frederick County and their pets. Get an Application Now!

You can also sign up online by following this link.../../images/pdf/FCHS_AnnualCampaign_2017.pdf
What do we do?
Sponsor vet-subsidized spay/neuter programs for low-income residents.
Sponsor low-cost cat spay/neuter clinics through Quick Fix for Cats program.
Provide humane education programs to school and community groups.
Hold quarterly low-cost rabies and microchip ID clinics around the county.
Counsel pet owners about responsible pet care and pet problem solving.
Assist owners with a pet medical crisis through our emergency assistance fund.
Provide an Emergency Pet Food Bank at our facility to those in need.
FCHS Membership Levels
Individual Member $25
FCHS Quarterly Newsletter, voting privileges at our Annual Membership Meeting and the knowledge that you have helped pets and people from Frederick County.
Family Membership $35
Includes all the benefits of an Individual Membership for the whole family, and a "window cling" decal for the car.
Senior $15 (65+yrs may include a second family member)
Includes all the benefits of a Family Membership.
Benefactor Membership $100
Includes all the benefits of a Family Membership, and a Walk-N-Wag tote bag (when available).
Lifetime Membership (one time) $1,000
All benefits of Benefactor Membership, plus lifetime complimentary registration to Walk-N-Wag (for one person).
If you would like to fill out an application, you may get one from our office, or download one HERE

.