OFFICE CLOSED
2014 Rabies Clinics
( * Denotes Frederick County Health Department - (301) 600-1717)
Mid Maryland Petapalooza Logo Contest

Logo Contest Rules...........


Logo Contest Application.


About the MMP...................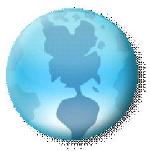 Website: www.mid-marylandpetapalooza.com


Our Sponsors: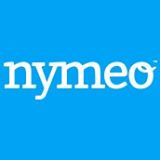 Want our Newsletter?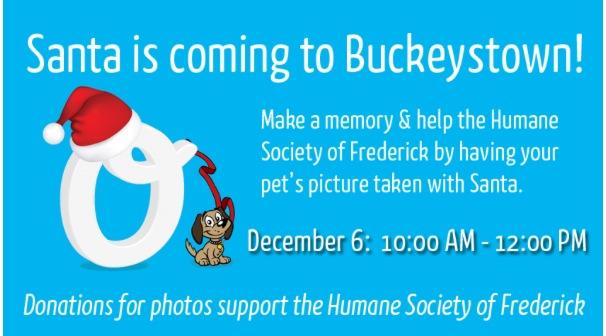 Pet Photos with Santa 11/22
Join us and WFRE at CARE's Prospect Office, at 434 Prospect Blvd next to Weis, for photos with Santa!

WFRE will be live on site and you get the chance to meet Tom Whalen from the Wake Up Crew! WFRE will be giving away tickets to their anniversary concert on December 7th with artist Jon Pardy! Come out and join us! Donations will go to support the Frederick County Humane Society.


Pet Photos with Santa 12/06
Join us at Nymeo's office for photos with Santa! This is the last chance to get your photos with Santa and support FCHS. Nymeo has invited Santa to their Buckeystown Branch at 5301 Buckeystown Pike, Frederick, MD. He will be visiting from 10:00am to 12:00pm on Saturday, December 6th. Come by and give him your wish list before the holidays!
---

The Frederick County Humane Society together with the Virginia-Maryland Dog Magazine have partnered together to help the K9 officers in Frederick County. More information can be found on our UnsungK9Heroes page, or get a flyer here

.
---
Office Hours:
Tuesday through Friday 9:00a.m. to 4:00 p.m. *
Saturday 9:00 a.m. to 1:00 p.m.

* We are off-site at times for events, please call to be sure we will be in the office.

The Frederick County Humane Society
550 Highland Street, Suite 200
Frederick, MD 21701
Tel: 301-694-8300
Fax: 301-694-8305
Visitor